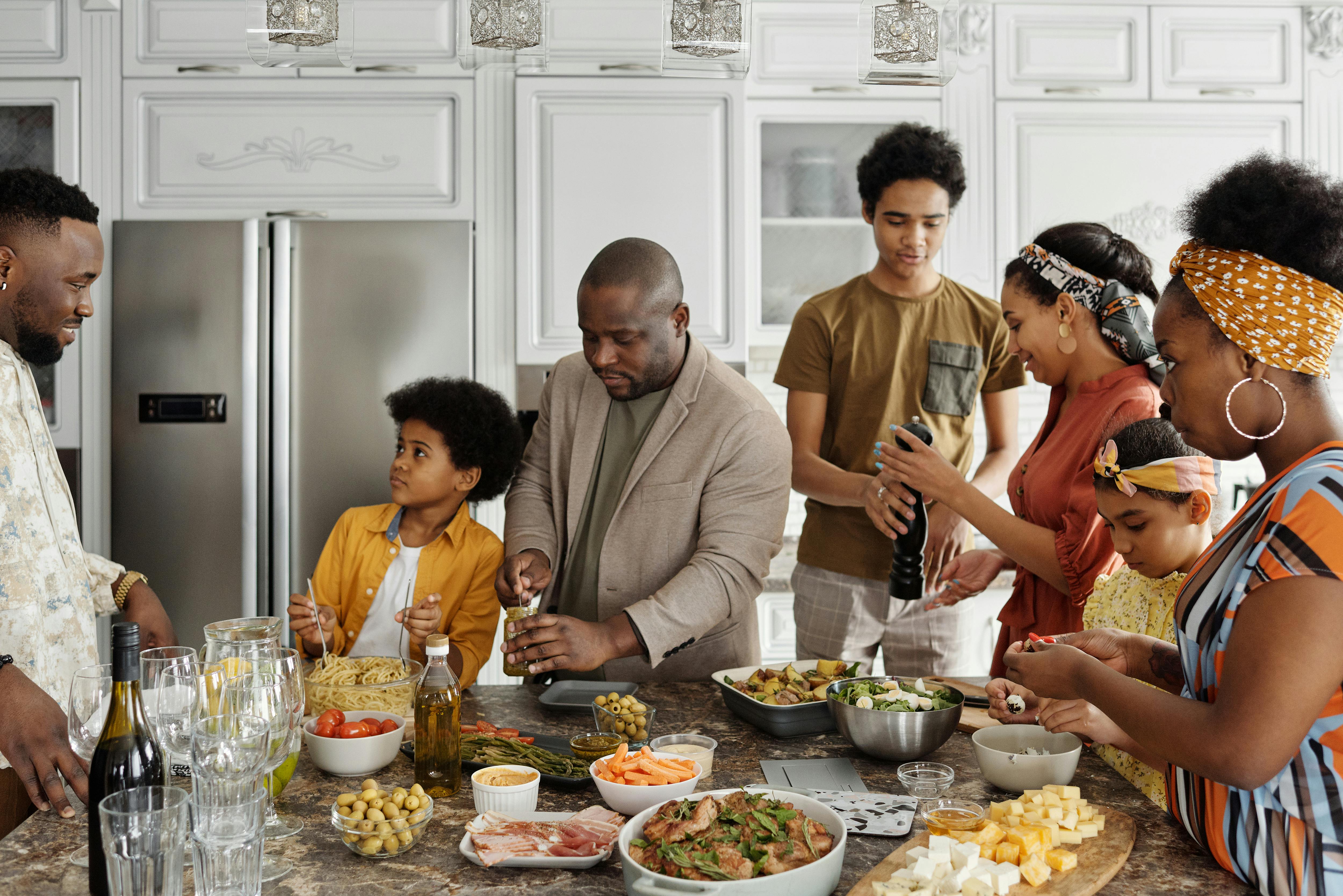 Aruba: a happy island
When my husband told me he won a package trip for two to Aruba, I didn't shoot him down with my enthusiasm. To me it was a Caribbean cliché with no real exploration or adventure. Of course, I now understand that he suffered from cold weather dementia brought on by gray skies and sub-zero temperatures. In fact, he got so bad that I heard myself complain to a fellow New Englander: "But we're going to miss almost half of March!"
Fortunately, my frost-fueled hissing fit dissipated shortly after our fight for the charter landed in Aruba. At the airport I was slightly startled to see a hill of burning trash in the dumpster overlooking the ocean. However, this monstrosity soon faded and was replaced by expanses of electric blue ocean that kept us company on the short tour bus ride to our hotel.
It's easy to excuse a few minor blemishes in Aruba, the "jewel of the Caribbean." Just 15 miles from Venezuela, Aruba is small, only 20 miles long and about 7 miles wide. It is the most popular of the "ABC" islands (Bonaire and Curaçao are B and C), a small group of islands that are part of the Netherlands Antilles and enjoy perfect, hurricane-free weather year-round.
With its strong economy, harmonious population of less than 100,000, and comfortable standard of living, Aruba looks like a political paradise. In fact, it has one of the highest literacy rates in the Caribbean and the average Aruban speaks four languages: the official Dutch, English, Spanish and native Papiamento, a mix of African, Portuguese, Spanish and Dutch developed by slaves. from Curaçao in the 1500s to communicate with their owners who had fled the Spanish Inquisition.
We enjoyed Aruba as most tourists do, at a resort on the south coast. Starting in the capital city of Orangestaad near the western tip of the island, the resorts stretch up a ten-mile stretch to expensive skyscrapers on the northwestern tip near Boca Catalina, a world-renowned windsurfing spot. Nicknamed "One Happy Island," Aruba has plenty to amuse and delight all tastes. And, as we later learned, there's even some opportunity for a real white-knuckle adventure.
But that doesn't come until later. First is the pure and effortless fun of Aruba. GWV put us up at La Cabana, an all-suite resort across the street from Eagle Beach, prized for its soft, sandy beach. (GWV offers 7-day trips in the summer starting at $1025 per person) The kitchen, living room, two TVs, and phones were overkill for our needs, though we did use the microwave to heat up leftover snapper or Viennese schnitzel. The concept of light dining, aside from MacDonalds or Wendy's, hasn't really caught on, and it's hard to find anything that isn't a multi-course dinner. We chose the "Dine-Around Plan" to provide us with seven breakfasts and four dinners in a variety of restaurants. ($419 per person). For breakfast, it was worth the few minutes it took to take the bus to one of the skyscrapers like the Marriott and the Aruba Grand, where we got a great view and the rare treat of real milk and half. -and a half. There are lots of goats in Aruba, but no cows, so what you usually get for coffee is sweetened condensed milk with the consistency of latex paint.
Speaking of goat, they serve up a great curried version at Boonoonoonoos, a popular tourist spot in Orangestaad that offers Caribbean food and bright, cheery decor. The Jamaican ribs were spicy – 20 on a scale of 1 to 10. (tickets start at $21) Another standout was Villa Germania, where you can sip fantastically rich sauces outdoors (tickets start at $23) while watching the yachts in the harbor and tourists on their way to the Casino next door.
Most days involved time on the beach, usually under one of Aruba's famous divi divi trees, short, stooped specimens bent over by the constant 15-knot trade winds. They provide shelter from the sun, which at 12 degrees from the equator is formidable. When we weren't on the beach staring at the turquoise water, we reveled in its warmth and translucence, the quality that makes it a great snorkel. The snorkel is perfect for water wimps like me because it gives the illusion of a great adventure, while being very tame. Down there with the lemon yellow angelfish, she sure wasn't the only one in a mask and fins who fancied herself an intrepid deep-sea diver.
Aruba offers many organized land and water activities. An early morning orientation session at a local casino offered by GWV on our first full day was invaluable. Despite the hype, it was efficient: we were able to hear about sunset sails, jeep adventures, and snorkel trips, and then sign up for a discount. One of the favorites was the Jolly Pirate, a 4 1/2 hour snorkeling cruise with a crew of charming machos serving up poisonous rum and lunch and showing us how to swing from a rope. ($55 per person) We also liked the softer sunset sail ($40 per person) with snacks and open bar. (Yes, pretty much every activity in Aruba has an open bar.) Most boat and land tours are offered by De Palm tours, the oldest and most established tour operator on the island.
It was on our DePalm bus tour that we got to see "the other Aruba." (Approximately $42 per person for a half-day tour with snorkeling). The Atlantic Ocean crashes against the rocky northern coastline from the California Lighthouse in the extreme northwest to San Nicolas in the extreme southeast. Cactus and aloe plants dot the desert landscape that is enlivened by brightly painted houses. In Aruba, the color of the house is a family affair; even the ornate above-ground burial crypts are painted to match the home of the deceased. Our bus tour took us to Puente Natural, a coral formation that centuries of surfing have turned into a bridge. Unfortunately, what I remember most about the place is having to pay a quarter to use a dirty toilet and no toilet paper. I guess that's extra.
Our favorite site was the Arikok National Wildlife Park with its abandoned gold mines and pirate castle ruins. We saw cave drawings and made friends with a very tame "wild" donkey in this nature reserve that covers about a quarter of the island. As our vintage tour bus bounced down the dirt roads through the vast park, the bus driver assured us that if the vehicle broke down (which actually seemed very likely at some points) we shouldn't worry because "it's impossible." get lost in Aruba.
A few days later, when my husband and I were definitely lost in our rented jeep in the middle of Arikok Nature Park, we remembered his words. We also desperately tried to remember where that bumpy road was, as we had gone way out of the way looking for a shortcut to the Piscina Natural, a swimming spot on the north shore. Our shortcut turned into a dizzying series of washed out roads covered in rocks the size of washing machines. After two hours of fear, danger, and a heavy dose of marital tension, we stopped to get our bearings and have the discussion we'd been waiting for. (You see, I had insisted we take this route.)
After a brief but satisfying fight, we passed the remaining 6 ounces of warm water between us, watched the sun set, and vowed to work as a team. From our height we could see another dump burning rubbish, a newly appreciated sign of civilization. "Wow, that dumpster looks beautiful now," my husband said. With a clearer head we decided to trace the path. By some miracle we finally met an Aruban who was also lost but was able to find his way out.
Please dear reader, do not repeat our mistake. I learned after our trip that off-roaders are a big problem in the park. Park authorities are developing a map and guidelines to help visitors enjoy Arikok Park and its spectacular rock formations, vegetation, prikichi (Aruban parakeets), and natural beauty without being an environmental pest or in need of rescue.